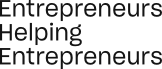 With special guest, Sean Brown If you applied to a startup accelerator right now, what would be your chances of … Tips For Accelerator Funding: How Sean Brown Won $500k In Y-Combinator Funding 
Looking to secure funding for your business? This guide outlines the five crucial factors that investors consider before making a decision.
Find out how a strong brand story can help you secure funding for your tech business.
For most entrepreneurs preparing for fast growth, there's a long checklist of tasks that require your attention – due diligence, … What You Need To Know About Building A Property Strategy For Fast Growth With Joe Averill
By Guy Remond with Nigel Lombard Having to approach investors with challenges or a request for additional funding can be … The Pragmatic Entrepreneur: How To Effectively Handle Difficult Conversations With Investors
When it comes to achieving fast growth, many entrepreneurs tend to jump the gun and head straight for external investment. But while external funding can help you scale faster, it's not always the right answer.
By Elliot Smith with Antony Hunt Like all worthwhile ventures, being an entrepreneur comes with its fair share of challenges. … How To Overcome Challenges And Grow As A Founder: Top Tips From A Clothing Industry Titan
Want to impress investors with your pitch deck? This guide will show you how to create a compelling presentation that will help you secure the funding you need
Here at EHE Capital, we're passionate about supporting entrepreneurs seeking fast growth and funding. Recently on the Fast Growth Stories … 5 Strategies To Achieve Growth And Funding As An Early-Stage Founder
Lately, sustainability has been a hot topic, especially within the business sector. Everyone's talking about it, and for a good reason!