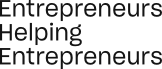 News & Insights
The Pragmatic Entrepreneur: How To Effectively Handle Difficult Conversations With Investors
By Guy Remond with Nigel Lombard
Having to approach investors with challenges or a request for additional funding can be a sticky situation. But it happens more frequently than you'd think! And e reality is that when the stakes are highest, it's easy to mishandle these situations.
Nigel Lombard, Founder of Peppercorn AI, was the first entrepreneur to secure investment from the EHE Group. Peppercorn is on a mission to transform the car insurance experience using cutting-edge conversational AI.
Over the past year, it has demonstrated remarkable growth. But as with all growth journeys, there were a few bumps along the way which were dealt with quickly by some honest and frank conversations between Nigel and myself.
In this article, I'll be sharing insights with Nigel into how to approach these difficult conversations and maintain strong relations with your investors. You can catch the full interview on the Fast Growth Stories podcast.
Things will always go wrong
In many cases, things often don't go according to plan (or even remotely close to it). Being a successful entrepreneur means being able to recognise these situations and adapt your strategy, even if it calls for hard decisions.
Nigel: "Often, the things that go wrong are outside your direct control. We took slightly longer to go to market than we had planned because we experienced delays and budgetary challenges with our IT provider.
So ultimately, we decided – and you have to make these hard decisions at certain points – to switch to an alternative provider (which we did). However, there was another downside. We needed more money even though we had already tightened the purse strings. So, we spoke to EHE, who reviewed the situation and agreed the best solution would be to raise more capital so they helped us do that."
Keep your investors updated
I can't emphasise enough the importance of keeping every relevant person in the loop – whether it's investors, partners, or suppliers. While it may be tough or even awkward to show up with bad news, it gets considerably easier if they've been kept up-to-date from the get-go.
With Peppercorn, I was reasonably close to the business activities, attending board meetings and keeping in touch with Nigel. So when the conversation came up, I already had a clue and was able to provide him with the support he needed.
And this extends to all other entrepreneurs within the EHE platform as well. We're actively interested in the business – not just because we've invested in it – but primarily because, as entrepreneurs, we've all been there before and it gives us immense satisfaction to be able to extend a helping hand to other founders.
An investor's perspective
In addition to the founder keeping relevant bodies updated, investors also have a responsibility to uphold transparency and communication. This means talking to the other investors that are part of the syndicate (in cases where it's a group of people rather than one single company funding the project).
We realised we could do better on this in the early days with Peppercorn. Initially, we neglected the comms for too long, which could have been a challenge when raising future rounds.
Luckily, the other investors were incredibly supportive and pooled their efforts to cover the shortfall. Now we send out regular updates to our investors on every project, which will stand us in good stead when situations like this arise.
Take a pragmatic approach to issues
Investors want to work with pragmatic founders – entrepreneurs who can think and deal proactively with challenges. When approaching investors with a problem, ensure that you have a complete plan (or even a partial one at the very least) to tackle the issue.
Nigel and his team are a stellar example of what it means to be pragmatic. They take a quick-thinking, innovative approach to ensure that they handle critical situations as soon as they arise.
At the end of the day, it's all about transparency, communication, proactiveness, and getting things done quickly.
Nigel shared two extra tips to help you approach these conversations with more clarity and ease:
Surround yourself with coaches and friends
Nigel: "Being an entrepreneur can be lonely. Have a great network of coaches, counsel, and friends who you can turn to when things go wrong."
In many cases, depending on the relationship and rapport you've built, your investors can also provide you with guidance and extra support.
Don't stick your head in the sand
Nigel: "Don't bury your head in the sand about anything, whether things are going smoothly or not. Face the challenges head-on and as I mentioned earlier, be transparent in all your dealings."
Hopefully, this blog has provided some guidance on how and when to handle difficult conversations with your investors.
In a nutshell
Keep investors updated from the get-go.
Address challenges quickly and proactively.
Surround yourself with experienced people who know what it takes to run a fast growth business.
If you're not already in the EHE Community, join here to get additional support, guidance, and insightful resources. And if you'd like to know more about the specific support we offer to entrepreneurs seeking funding, let's talk.
Join our community
As well as investing in and mentoring businesses, we're creating a community of entrepreneurs, investors and technology enthusiasts.
Become part of the EHE community and benefit from:
Growth focused 'how-to' guides

Podcast interviews with seasoned entrepreneurs and investors

Invitations to our exclusive webinars
Ask questions to our expert Investor Panel