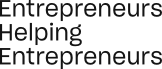 Our Team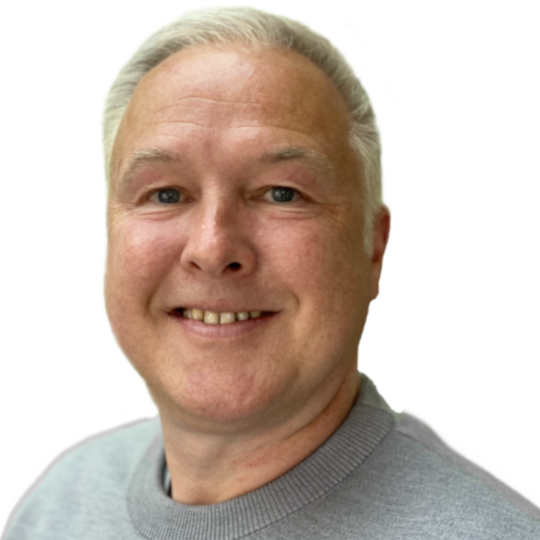 Guy Remond
Non-Executive Director, Investor & Entrepreneur
An experienced individual with over 20 years in the tech, software & consulting/advisory industries, as a founder, director, investor and advisor.
Guy's working career began in retail where he enjoyed an eleven-year stint in various managerial positions.
Following this, he followed his passion for anything technical and branched out on his own into the technical world. In 2001 he was a founding member and CEO of Cake Solutions Limited and over the next 16 years, he directly oversaw the development of the business from a small start-up to that of an international, multi-million-pound company respected as being
at the cutting edge of engineering and process in the open-source software development world.
After being recognised in the Deloitte UK Technology Fast 50 and being viewed as one of the most unique, forward-thinking and fast-growth companies in the industry Cake Solutions Limited was acquired by a multinational corporation and the business was subsequently rebranded as Disney Streaming Services, which is a wholly-owned subsidiary of a company owned by The Walt Disney Corporation.
As a creative & widely experienced individual with a keen focus on personal development, company culture and process improvement, Guy is now able to turn his hand to various non-executive roles both in the commercial and voluntary sector. Guy is also the founder and non-exec at thestartupfactory.tech.
In addition to his working commitments, Guy dedicates time to charitable activities. For well over a decade he has worked with Variety – the Children's Charity in a number of voluntary roles, currently acting as the Chairman for the North West region.
Gary Fletcher
Non-Executive Director, Investor & Entrepreneur
An experienced straight-talking entrepreneur with over 30 years experience in a variety of roles as a founder, director, investor and board advisor with a particular focus on company culture, people and service.
Gary started his career in the sports & leisure industry gaining experience in a number of senior roles within the leisure facilities, franchising, UK Tourism of holiday parks, golf and hotel sectors.
Following this, he founded and led modern Forest Holidays and over the next decade built the company from the ground up significantly growing the number of sites, cabins and EBITDA prior to a sale 12 years later for a 9 figure sum. During this period Gary was a finalist in the Ernst & Young Entrepreneur of the Year programme and subsequently has also been a judge in the same programme.
In recent years Gary's skill set and experience have seen him transition into a Chairman, Non-Exec and Investor. He enjoys and excels in helping entrepreneurs and their senior teams grow themselves and their businesses with strong leadership, focus and pace. He has a proven and strong track record across a number of separate roles with significant investor returns obtained across 8 & 9 figure exits in 2-4 years.
In addition to his working commitments, Gary is also involved in charitable activities and is the Founder & Chairman of The Children's Village Charity.
Outside of work Gary enjoys spending time with his family, travelling, fitness and following Derby County FC.
Elliot Smith
Chief Finance Officer
Elliot is a qualified accountant and experienced finance professional with over 20 years of experience providing accounting, financial & advisory services to startups, entrepreneurs and established businesses. He works with a variety of entrepreneurial businesses as an advisor, director and investor and his role at EHE Capital involves reviewing & overseeing investments and working directly with all parties on business strategy, due-diligence and deal structuring.
Elliot provides financial and strategic advice, backed up by his many years of commercial, financial and business experience across a wide range of services and sectors. He is an excellent sounding board for entrepreneurs who are looking to secure funding or expand their business, and offers pragmatic advice to help businesses achieve their objectives.
Pete Evison
Operations Director
Pete is an experienced professional with over 20 years in the tech, software & consulting industries, taking various senior and board level positions.
Before joining EHE Capital, Pete assumed the position of Commercial Director and shareholder at Cake Solutions, overseeing the journey from startup to a multi-million pound turnover company recognised as being at the forefront of open source technologies.
Using his diverse skills and experience, Pete is now channelling his passion into several non-executive roles as well as overseeing the operations for EHE.
In addition to his working commitments, Pete loves to wander around the Lake District with his family & brace of Labradors and, weather permitting, also loves to turn his hand to his longest standing passion, fishing.
Ross Faith
Chief Finance Officer
Ross has over 25 years' experience, holding several senior executive and non-executive roles supporting owner managed, family run through to UK PLC listed businesses across numerous services and sectors.
His experience has been gained in working with some truly entrepreneurial leaders in helping establish start-ups, growing their business models quickly and effectively and when things do get tough, to restructure and build again where necessary. He quickly grasps complex situations, analyses possible solutions and delivers cohesive short-, medium- and long-term strategies to deliver required results for all stakeholders.
Having worked with some truly inspirational entrepreneurs, Ross provides an honest assessment of what is needed to be done to support teams in delivering fast sustainable businesses for the future. He loves to support people, teams and focuses on their purpose, well-being and drive to make sure they achieve the 'best that they can be!'
Neil Vose
Portfolio Manager
Neil is a strategy executive with 25 years + experience spanning digital agency leadership, board level business transformation and multiple start-up/founder/NED positions.
His role at EHE is to help entrepreneurs and management teams structure and navigate a growth pathway; from initial fundraise and investment strategies through to Go To Market, customer acquisition and product innovation roadmaps.
Neil has been working with start up/scale-ups since the early noughties both in the UK and
abroad. Most recently, whilst living in South Africa he was an Africa mentor @
StartUpBootcamp and the adjunct lecturer in Entrepreneurship at Durban University of
Technology.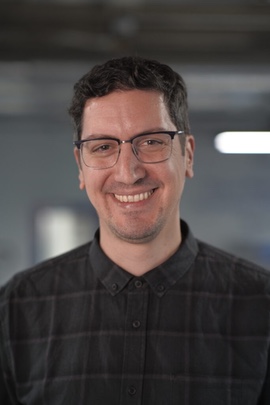 Aleksa Vukotic
Chief Technology Officer
Aleksa has extensive experience on both the founder and investor side. After a career in the finance industry where he helped design and build data-driven distributed systems, DevOps platforms and APIs within the commodity trading and banking sectors.
Prior to that Aleksa has shaped his technology thinking consulting organisations (both large corporates and early stage startups) on how to efficiently use latest innovation in technology tools and practices to build quality products and effective technical teams.
Using his extensive technology experience in multiple sectors, Aleksa helps our clients with system design and architecture, technology selection and successful delivery of MVP software products.
Wherever he can find time between devising technology strategy and advising clients, Aleksa likes to keep his hands dirty by working on the code, as much as his role permits.
Aleksa is a published author (Neo4j in Action, Manning; Pro Spring 2.5 and Apache Tomcat 7, Apress) and you can find him speaking at conferences and meetups.
Technology is Aleksa's main passion and hobby, so he spends a lot of his spare time hacking away on his laptop. In addition, he is an avid football (soccer) fan, as well as a bit of a theatre buff, so you can often see him rushing from an afternoon kickoff to the latest play at the weekend.