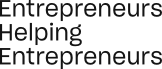 News & Insights
5 Key Factors To Help You Secure Funding From Investors
What do investors really want to see in early-stage tech businesses?
There's a lot of conflicting advice out there on what to include in your pitch deck. However, while every business and investor is unique, there are a few important steps that will stand you in good stead when applying for funding.
We recently invited Kiran Mehta, Investment Manager at Mercia, onto the Fast Growth Stories podcast. Mercia is a proactive specialist asset manager which provides venture, private equity or debt finance to growth-focused regional businesses.
In this blog, we'll share the key factors investors like Mercia look out for during a funding round and how you can present your business in the best possible light.
You can hear the full conversation with Kiran here.
1. Commercial traction / market opportunity
Kiran: "We're not exactly looking for a conveyor belt of customers coming through the business. But as investors, we need something that proves that there's a market need for the product. If it's a pure execution software-led deal, we tend to think of this as around £250,000 in recurring revenue.
Sometimes it could be more or even less – there are a lot of nuances to consider. The easiest barometer is between the £200,000 -£250,000 mark but even if it's less than that, the founder may still not get a straight no. The question in cases like this is: how then do we find different creative ways to prove that there's a huge market need for the product?"
Ultimately, investors want to know that the businesses they back have a place within the market and are able to generate a material level of return.
2. The cold, hard facts
Kiran: "I love to see a really strong value proposition upfront – typically on slide two of the pitch deck. Essentially, it's a one-liner of what your value proposition is as a business to your customers.
Different businesses might have mission statements or objectives but I always think the value proposition should simply contain the cold, hard facts. It could be something like: we help our customers generate X amount of extra revenue, or we save our customers Y amount of costs because the software is doing something that may have previously been done by people.
It may not always be put in such blunt terms but I think something like this is a good place to start in terms of grabbing and capturing an investor's attention."
3. The crosses
Most founders naturally want to highlight their strengths against their competitor's weaknesses. However, as Kiran pointed out, identifying and highlighting your weaknesses as well in your pitch deck not only demonstrates a keen understanding of the market, but could also help your business stand out.
Kiran: "This may not be the same for other investors but I don't like a competitor slide that has green ticks in all the boxes without any crosses. I understand the reasoning behind this. It's a short pitch deck and you typically want to share more of the good news and less of the bad.
But I actually find it quite refreshing to see a deck with a few crosses in it.
There's no solution that's perfect for the whole market but there are definitely solutions that are perfect for subsets of it. And by having a few crosses, you're saying to investors: this is the niche I'm going after. This is the niche I can dominate in. I'm not bothered about the other bits for now.
It's definitely a great way for founders to stand out from the crowd."
4. Founder-investor fit
If you've followed our previous blogs and podcasts, you'd know that we're passionate about helping founders win investment with the right investors. And investors want to work with founders whose vision and growth plans for the business align closely with theirs.
Kiran: " I think the founder-investor fit is less around personality and more around some key questions. Do you have a shared vision for the business and the steps you'll take to get there? Some founders may be thinking about scaling their business to a few million pounds worth of value and then selling it off for about four million pounds. It's a great outcome, no doubt, but most investors may not want to go on that journey because it doesn't quite fit with their kind of returns targets.
So, alignment is key. It's important to have at least a shared view, mutual respect for each other, and a professional understanding of how you both work."
5. A clearly thought-out exit strategy
Although many early-stage founders may not be thinking about an exit strategy just yet, it's worth highlighting to investors if you already have one. A clearly thought out exit strategy is an excellent way to prove to investors that you have all the bases covered and that your business has laid (or is laying) all the right operational foundations for growth.
Kiran: "I think we also really love to see a clearly thought out exit analysis in terms of where the founder sees the company getting to. What acquirers would be interested in the business? Are there any strategic reasons why your business would be of interest to these acquirers?"
What happens if you fail?
This blog has highlighted some best practises to stand you in good stead when applying for funding. However, as Kiran pointed out, only about two per cent of the decks that land on an investor's table typically transition to an investment.
So, there might be times when – even with these best practises and an impressive pitch – you still get turned away at the door. Kiran has a golden nugget for these situations:
Kiran: "Ultimately, you're going to get a lot of nulls in this environment. Sometimes, it could be because venture investment isn't right for a given business or it's the wrong timing or stage, or it simply doesn't fit with our criteria.
Don't get your head down. Instead, keep trying. Take feedback and ask for feedback as much as you can."
In a nutshell
Demonstrate to investors that your product/business has a solid place within the market.
Present a strong value proposition. The more upfront you are about this, the better your chances of capturing investors' attention.
Don't be afraid to highlight your weak spots.
Ensure that you and the investor have an aligned vision for the business.
Develop and showcase a clearly thought-out exit strategy.
If you'd like to find out more about how to set your business up for fast growth, join the EHE community to get access to resources and a strong network of growth-focused entrepreneurs. And if you'd like to hear about the specific support we offer entrepreneurs on their funding journey, let's talk.
Join our community
As well as investing in and mentoring businesses, we're creating a community of entrepreneurs, investors and technology enthusiasts.
Become part of the EHE community and benefit from:
Growth focused 'how-to' guides

Podcast interviews with seasoned entrepreneurs and investors

Invitations to our exclusive webinars
Ask questions to our expert Investor Panel