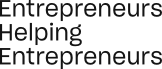 Partners
As the saying goes sometimes it's not what you know it's who you know.. And if you're looking to secure investment you'll probably need some help. We're delighted to be working with some brilliant partners who can make all the difference to your business.
Meet our partners
FutureKings – Branding experts who make you (and your pitch deck) stand out!
Investor Ladder – Connecting the innovation, investment and industry ecosystem through networking, events and support.