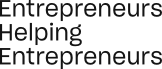 News & Insights
Our new book, Fast Growth Through Funding.
An entrepreneur's guide to securing investment. Written by entrepreneurs who have been there.
EHE Capital have released a book to help entrepreneurs make it easier to secure funding and grow fast.
The book, 'Fast growth through funding. Entrepreneurs helping entrepreneurs achieve the extraordinary' is an honest, informative and practical guide which helps to navigate the path of investment and fast growth from a founders perspective.
EHE, which stands for 'entrepreneurs helping entrepreneurs' was founded by entrepreneur-turned- investors, Guy Remond and Gary Fletcher and helps connect entrepreneurs with investors, whilst also providing free education and advice to those looking at fast growth.
The book covers the fundamentals of fast growthand investment and includes;
The mindset you need for fast growth in your business.
What foundations you need in place to achieve fast growth and attract investors.
Due diligence and how to prepare for it.
Which funding options are available at different stages in your journey.
How to prepare for a successful and profitable exit from your business.
The foreword is written by Carl Castledine, Chief Executive of Away Resorts who said 'One of the reasons this book is so valuable to entrepreneurs seeking funding for fast growth is that it covers such a broad spectrum of funding types and explains when different types of funding are appropriate in different entrepreneurial journeys.
The EHE Group was founded on the principle of entrepreneurs helping entrepreneurs, which is precisely what this book does so well"
Guy Remond, founder of EHE said 'our mission at EHE is to help entrepreneurs to grow fast, whether that's pragmatic advice available through our weekly podcasts and blogs, or providing investment advice and opportunities through our platform. The book consolidates a lot of the conversations we're having with entrepreneurs, as well as drawing on our own personal experience. It's a great mix of practical advice, anecdotes and information on all aspects of growth and funding. Including a really handy entrepreneurs dictionary at the back.'
OUT NOW! Fast Growth Through Funding: Entrepreneurs helping Entrepreneurs achieve the extraordinary
Join our community
As well as investing in and mentoring businesses, we're creating a community of entrepreneurs, investors and technology enthusiasts.
Become part of the EHE community and benefit from:
Growth focused 'how-to' guides

Podcast interviews with seasoned entrepreneurs and investors

Invitations to our exclusive webinars
Ask questions to our expert Investor Panel