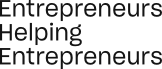 News & Insights
How To Unlock Value By Disrupting Your Thinking By Gary Fletcher
Anyone who's been following the news for a while now knows that Manchester United is on the market with an asking price of £6 billion. However, despite the club's storied history and success streak, the general consensus is that it isn't worth such an astronomical sum.
But at EHE Group, we like to look at things a little differently. I believe that there's potential for Manchester United to increase its value, provided it makes investments to further monetise its global fan base.
The question is: how? And more importantly, can other businesses benefit from thinking in the same way?
The Disney+ model
As an avid football fan, I've identified a few common threads of frustration – the biggest being the restrictions on the number of live Premier League games I could watch on Sky Sports.
But what if Manchester United took a page out of the Disney+ playbook?
In 2017, EHE co-founder Guy Remond sold his first-ever company, Cake Solutions, to BAMTECH LLC, part of the Walt Disney Corporation. Today, it's responsible for helping to build the Disney+ streaming platform.
Here's what's fascinating about Disney+ – they soared from ground zero to 161.8 million subscribers in merely three years. Crunching the numbers (each subscriber pays a £7.99 monthly fee), we're looking at an annual value close to £15 billion!
Manchester United, according to its stock market report, boasts over a billion followers worldwide. Imagine if it secured its own football rights and rolled out a subscription-based model at £5 a month. The club could pull in annual revenue upwards of £40 to £50 billion.
Look at things from a different perspective
One core piece of advice I like to dish out to founders is to always look at things from a different perspective. Disney is a brilliant example because its streaming service took flight in 2019, and now, it's soaring!
When you tie the strings together and tilt your viewpoint, you'll come up with some interesting solutions.
During my days at Forest Holidays (my former company), we had a membership scheme on top of a sale and leaseback. I remember my finance director at the time saying that we couldn't sell the same thing twice. But I had a different opinion and we ended up pulling it off.
Being an innovative entrepreneur means being able to spot hidden opportunities where others would never think to look. It also means acting upon those opportunities to create value – not just in the general marketplace but within your company as well. You just might be able to sell the same thing twice as I did!
Entrepreneurs, know thyself
As a founder, it's really important to know your worth. I've learned over the years that having this modicum of self-worth will transform the way you think, boost your confidence, and help you understand how to grow your business further.
As this is a football-themed blog, let's continue down that route by looking at Zlatan Ibrahimović, for example. During his time at Malmö FF, he was grossly underpaid and had no concept of his worth. However, having been burned, he learned very quickly and was able to maximise all his deals in the years after that.
It's the same for entrepreneurs. When you recognise your value, you'd be able to lay strategies in place to maximise it and grow further.
Share your ideas
Beyond knowing your worth, you also need to get out there and talk to other people about the value you're creating in the marketplace. Most entrepreneurs tend to get stuck in their own heads which can be limiting, especially if you're seeking accelerated growth.
However, when you speak to other people within the industry – people who have been there and done it – they'll be able to help you spot different patterns that could be limiting your growth. They could even point you towards a whole new world or a direction that you've probably never thought of!
In a nutshell
Think differently and look for ways to exploit what you have in different markets
Know your value
Shout about what you do and share your ideas with other entrepreneurs who have been there, done it, and got the t-shirt. They just might help you spot hidden patterns and potential for growth.
Hopefully, this blog has inspired you (and Manchester United) to look out for more growth opportunities and make the most of them. Join the EHE Community to be a part of a network of like-minded entrepreneurs.
And if you'd like to learn more about the specific support we provide entrepreneurs at EHE Group, let's talk.
Join our community
As well as investing in and mentoring businesses, we're creating a community of entrepreneurs, investors and technology enthusiasts.
Become part of the EHE community and benefit from:
Growth focused 'how-to' guides

Podcast interviews with seasoned entrepreneurs and investors

Invitations to our exclusive webinars
Ask questions to our expert Investor Panel