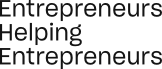 News & Insights
How To Overcome Challenges And Grow As A Founder: Top Tips From A Clothing Industry Titan
By Elliot Smith with Antony Hunt
Like all worthwhile ventures, being an entrepreneur comes with its fair share of challenges. Loss. Financial crisis. Managerial setbacks. That's why at EHE Group, we're passionate about sharing our hard-won experiences – both the highs and the lows – to help other founders benefit and learn from them.
Recently on the Fast Growth Stories podcast, I was lucky enough to be joined by Antony Hunt, the Managing Director of Ivyleague UK. I worked closely with Antony during the very early days of his business and, like any entrepreneur, his journey is filled with badges and scars – from a pandemic to nearly losing his house.
In this article, I'll highlight some of his strategies for navigating those truly low moments and growing as a founder.
You can listen to the full conversation here!
While the pandemic severely affected many businesses, Antony's ability to weather the storm and bounce back stemmed from having a lean operating model and several key elements in place.
Having the right team
People are your best assets in business. Building a team that's fit for purpose goes a long way in ensuring that you have the proper support to bounce back when things go south. Plus, it's one of the core foundations for fast growth!
Antony shed some light on how he has managed to build a team of A-Players:
Antony: "We have a vision of the ideal mindset we want to see in our team and we look out for these traits when recruiting. They need to be numeric and have incredible attention to detail.
We also want someone who's conscientious, mindful of the customer, empathetic, and who will be reasonable when negotiating with the factories."
What's interesting about Antony's experience is that one team member actually became an investor in the business!
One defining trait of successful entrepreneurs is their ability to spot potential within their team and offer these key players the opportunity to grow alongside the company. As Antony pointed out, making his colleague a shareholder sharpened her focus on business growth and, equally, fast-tracked her personal growth.
This also means that when the time comes to step back from your role as a founder, you'll have a capable team who can take over the reins.
Move with the market
One thing that shone through during the pandemic was Antony's agility and ability to move with the market. Although it was a difficult time, my discussions with him were centred around visualising the positives that could come out of it in the long run.
We built strategic plans, knowing that when we emerged from the pandemic, we would be a business well-positioned for growth. And this proactive approach certainly paid off.
Antony: "One of our main focus areas was the travel market. At the end of 2019/early 2020, we were about to launch a new trouser which was designed for maximum travel comfort. It had pockets for placing passports and an elasticated, tight waistband so people didn't have to wear a belt when going through security in the airports.
When the pandemic struck, things like that became very irrelevant because people weren't travelling.
But what we're seeing now is that people are getting back on aeroplanes and travelling for business. So, the products that we developed then are starting to gain momentum and we've bounced back quickly."
Know where you sit in the market
Pricing can be a huge dilemma for entrepreneurs. Our key advice for all our founders is to avoid engaging in the price race to the bottom. Rather than panic and try to compete where it's not sustainable, it's important to first assess your positioning in the market. Once you have this clear vision, you can then take a strategic approach towards production and pricing.
Antony sums up his own experience brilliantly:
Antony: "When I took over the business, we were manufacturing huge quantities for very small margins – which was unsustainable. As a result, we made a strategic decision to trade up.
The rise of fast fashion has driven prices down, and as a middle-market player, we initially faced challenges because consumers were opting for cheaper products. However, many people eventually realise that the products aren't sustainable. They then turn to the brands we produce for, or even our own brands, for higher quality products.
So, we're currently witnessing a resurgence in demand for higher-quality, more durable products. And that's certainly working to our advantage."
Staying one step ahead of obstacles
One important lesson we've all learned from the pandemic is the unpredictability of what lies ahead. As is so often the case in our line of work, preparation is your best defence. That's why it's so crucial to keep an eye on your cash flow and make sure you have enough to tide you over in the event of a financial crisis.
Part of this, as Antony pointed out, means being as frugal as you can!
Antony: "Try to retain a reasonable amount of the company profits. Put it back into the business and, if you can, forgo the flashy cars and any expensive purchases. Give the business a good financial footing first and it really will stand you in good stead if an economic downturn occurs."
In a nutshell:
Build a proper team
Be agile
Take a strategic approach towards your market positioning
Give your business a solid financial footing
If you take on board what we have shared in this blog, you'll be far more likely to successfully navigate the lows of entrepreneurship and set yourself up for fast growth.
Join the EHE Community today to get access to our wide-ranging resources for business growth, and let's talk if you'd like to learn more about the specific support we offer at EHE Group.
Join our community
As well as investing in and mentoring businesses, we're creating a community of entrepreneurs, investors and technology enthusiasts.
Become part of the EHE community and benefit from:
Growth focused 'how-to' guides

Podcast interviews with seasoned entrepreneurs and investors

Invitations to our exclusive webinars
Ask questions to our expert Investor Panel