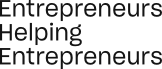 News & Insights
3 Ways To Make Your Business More Sustainable With Hannah Cox
Lately, sustainability has been a hot topic, especially within the business sector. Everyone's talking about it, and for a good reason! With the growing awareness about environmental and social issues, it's become more important than ever for businesses to embrace sustainable practises.
But here's the big question: how can you actually make it happen? And is it as easy as it sounds?
On the latest episode of our podcast, Fast Growth Stories, we interviewed Hannah Cox, from Better Not Stop, about incorporating sustainability in businesses. Hannah began her career by guiding people pro bono through the B Corp certification process. Today, she's laser focused on assisting businesses with a wide range of impact strategies and practises to foster growth and sustainability.
Hannah describes sustainability as something that should be at the heart of your business model. For her, it all starts with changing the way entrepreneurs view this movement.
Sustainability isn't just an afterthought
Hannah: "Sustainability needs to be viewed as something that sits underneath all other processes to make sure your business lasts a long time.
Let's use your staff as an example. You want to make sure that your staff are happy in their job and they want to stay in the company. How do you do that? It's not just about how much you pay them, but also how you treat them. It all leads into the systems and processes you put in your organisation to create an environment where people enjoy working. Essentially, it all starts at the beginning. All too often, sustainability is thought of as something to look at later, when you finish all the other stuff. But it really needs to be something that you do alongside everything else."
Waiting until "later on" to incorporate sustainability into your business can lead to bad practises creeping in. Let's face it, it's much more challenging to change a culture once it's established. But as an entrepreneur, you have the opportunity to make a positive impact and create meaningful change from day one or even day zero.
To B or not to B: Can B Corp certification and other sustainability frameworks help you drive results?
When it comes to prioritising sustainability, the benefits go beyond just driving change and making an impact. As Hannah points out, businesses that undergo the B Corp certification process often come out even stronger and more resilient. It's a win-win situation – not only are you making a positive difference in the world, but you're also positioning your business for long-term success.
But don't just take our word for it – here's the data to back it up.
Hannah: "There was a performance report from the Office of National Statistics on UK B Corps vs UK businesses in general. The B Corps had a faster growth in turnover and employee headcount than the UK average. They had higher expectations about their future growth. They also had greater levels of employee retention, innovation, engagement and diversity. These B Corps were also much more focused on civic and community engagement which, as we know, is really important when it comes to brand identity and customer loyalty.
Essentially, the statistics show that using sustainability frameworks – whether that's B Corp or DIY – can help your business grow in an impactful way."
In today's world, customers and stakeholders are not only interested in the product itself, but also the story behind it. They want to know about the business, how it treats its team, supports flexible work for mothers, and prioritises environmental practices.
It's about more than just the product – it's about the values and practises that shape the entire business. Being able to satisfy these expectations will, of course, help you build a loyal customer base.
Tips for building a sustainable business
Even if you haven't considered becoming a B Corp just yet, there are still plenty of great places to start if you want your business to become more environmentally conscious and sustainable. Here are three ideas to get the ball rolling:
1. Get a professional
If you're feeling challenged by implementing sustainable practices in your business, getting a professional opinion can be a game changer. However, as Hannah explains, it's essential to have a solid grasp of the concept yourself before bringing in a sustainability manager.
Hannah: "LinkedIn data shows that sustainability managers are the most popular/ sought-after businesses. But I've spoken to some people in sustainability management roles who don't understand the scope and perhaps don't actually have the knowledge that they need to really help businesses push through. So, before hiring somebody into your business to take on this task, get an understanding of what their different strategies and concepts are. Alternatively, you could just get a consultant to come in and support."
Reach out to other business owners
Hannah: "One of the easiest things you can do is reach out to other business owners who are doing stuff that you love, and ask them for advice. Most people are very happy to support you in finding easy solutions to streamline the sustainability journey. So, reach out to an existing network support and I'm sure there'd be someone to help. Don't try and do it all on your own."
Join a community and take active steps
Finally, surround yourself with people – or networks – who are striving towards sustainability.
Hannah: "I would always say just join a community that is also trying to achieve the same goals as you. There will always be resources there to access and build your sustainability strategy. But it doesn't just end there. Another step you could take towards achieving sustainability is carbon literacy. This is an opportunity for the people within your organisation to understand a bit more about climate science, and what you can do as an organisation to also make the world better, environmentally."
In a nutshell, sustainability frameworks aren't a fad or "tick-box" exercise. They're real. They're hard work. Most importantly, they can help your business grow since both investors and customers alike are drawn to businesses whose values align closely with theirs.
Have you been wrestling with making your business more sustainable? Want to learn more about social and environmental impact in your business? Find Hannah on LinkedIn or via her website.
If you'd also like to share your journey along the path to sustainability, let's talk. Join the EHE community to connect with other entrepreneurs on the same journey as you and drop us a line if you'd like to learn more about the specific support we offer at EHE Capital.
Join our community
As well as investing in and mentoring businesses, we're creating a community of entrepreneurs, investors and technology enthusiasts.
Become part of the EHE community and benefit from:
Growth focused 'how-to' guides

Podcast interviews with seasoned entrepreneurs and investors

Invitations to our exclusive webinars
Ask questions to our expert Investor Panel